Waste management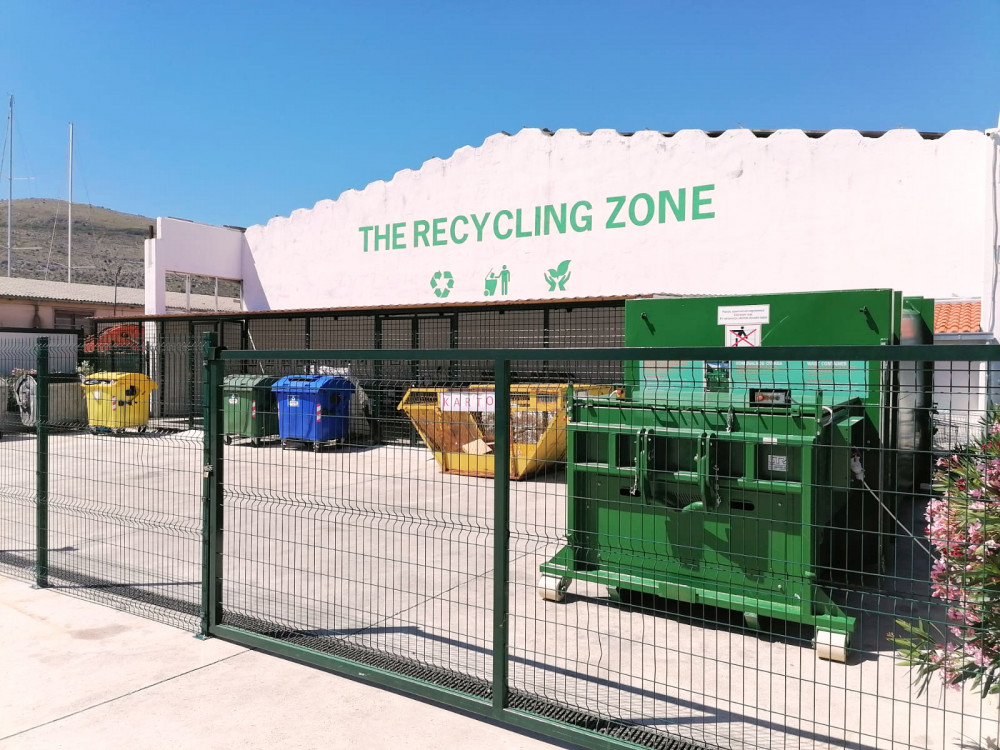 Our marina has two recycling yards, one of which stores and disposes of hazardous waste, while the other recycling yard is used for sorting waste like: cardboard / paper, nylon, plastic, glass and municipal waste. It is important to point out that marina Baotić is the first marina in Croatia that uses a "Nasspresse" container - specially designed container that prevents leakage of liquids that pollute the soil. The Marina Baotić also has a battery tank in which different types of batteries are stored and disposed of. The organic waste from the restaurant is disposed of and with the help of a composter, natural fertilizer is produced to enrich the soil everywhere in the marina.
Send inquiry
Location
Marina Baotić
N 43°31'03.1" / E 16°13'55.5"
Ul. Don Petra Špike 2a, Seget Donji, Trogir
Situated only 8 minutes from the international airport Split
HWY A1 EXIT Prgomet
Marina Baotić reception

Address: Don Petra Špike 2a,
21218 Seget Donji, Croatia
E-mail: reception@marinabaotic.com
Opening hours:
Monday - Thursday 8:00 - 18:00 h
Friday: 08:00 - 20:00 h
Saturday: 07:00 - 20:00 h
Sunday: 8:00 - 14:00 h
Opening hours are reduced during the low season.
Send inquiry