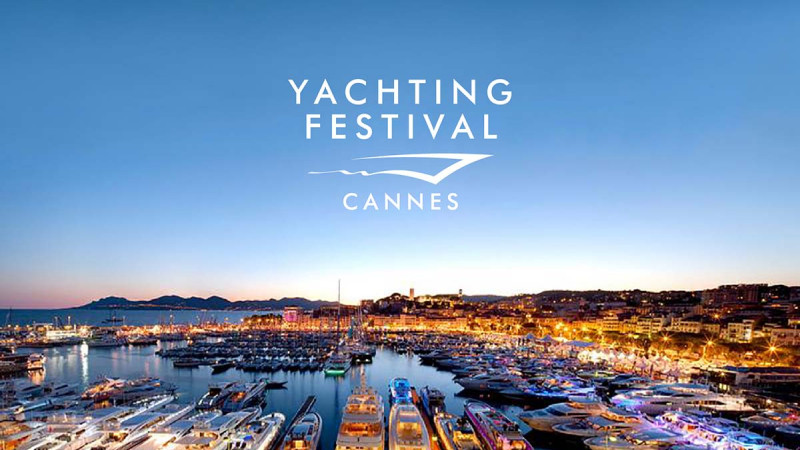 THE INTERNATIONAL YACHTING EVENT / SEPTEMBER 07–12, 2021
Since 1977, the Cannes Yachting Festival takes place every September in elegant, luxurious surroundings in the sparkling bay of Cannes.
You can find security measures related to COVID-19 under the following link: https://www.cannesyachtingfestival.com/en-gb/practical-information/visitors-charter.html
Our sales team will be present the whole week in Cannes and is looking forward to presenting you all the novelties displayed in Cannes. For further information, arranging your visit or general topics please send us your enquiry to info@baotic-yachting.de
ABSOLUTE YACHTS
➡️ Mr. Zlatko Coskovic
Mob: 0049 (0) 178 - 7177521
Email: zlatko.coskovic@baotic-yachting.de
Absolute on display:
ABSOLUTE – 11 yachts on displa
NAVETTA
75 NAVETTA
68 NAVETTA
64 NAVETTA
58 NAVETTA
52 NAVETTA
48 NAVETTA
FLY
62 FLY
60 FLY – GENERATION 2022 - NOVELTY
50 FLY
47 FLY
COUPÉ
48 COUPÉ – NOVELTY
GALEON YACHTS
➡️ Mr. Domeniko Mikas
Mob: 00385 91 28 000 04
Email: sales-biograd@baotic-yachting.com
Galeon on display:
Galeon 640 FLY
Galeon 500 FLY
Galeon 460 FLY
Galeon 425 HTS
Galeon 325 GTO

FAIRLINE YACHTS
➡️ Mrs. Antonela Barnjak
Mob: 0049 (0) 160 - 92927414
Email: antonela.barnjak@baotic-yachting.de
Fairline on display:
Targa 65 GT
Targa 50 Open
Targa 45 Open
F//LINE 33 Inboard

FOUNTAIN PAJOT - MOTORYACHTS
➡️ Mr. Franko Erak
Mob: 00385 91 28 000 45
Email: sales-seget2@baotic-yachting.de
Fountain Pajot on display:
➡️ Mr. Zlatko Stiblik
Mob: 00385 91 28 000 20
Email: sales-seget@baotic-yachting.com
Axopar on display:
2022 Axopar 37 Sun-Top
2022 Axopar 37 XC Cross Cabin
2022 Axopar 28 Cabin
2022 BRABUS Shadow 900 XC Cross Cabin Black Ops
2022 BRABUS Shadow 500 T-Top (Glacier Blue with Camo Wrap)
SEATRIALS:
2022 Axopar 25 T-Top
2022 Axopar 28 T-Top
2022 Axopar 37 Sun-Top
DE ANTONIO YACHTS
➡️ Mr. Antonio Mišković
Mob: 00385 91 28 000 75
Email: sales-seget3@baotic-yachting.com
De Antonio yachts on display:
D28 Open Formentor (form CUPRA) = SPECIAL > at the entrance (In the water)
D42 Open
D50 Open
News
Biograd Boat Show is the largest nautical show in the region, will this year take place from 20.10. - 24.10.2021.
We are looking forward to meeting you there.
Gladly we announce that from now on we are also available to all De Antonio Yachts customers and interested parties on Lake Constance. Baotic Yachting - your De Antonio Yachts dealer for Germany, Austria, Slovenia and Croatia.
Our partner for De Antonio Yachts on Lake Constance: Robert Thomas
As CEO of Surfboats Germany Robert Thomas is the ideal partner for all subjects regarding De Antonio Yachts on Lake Constance.
Further information can be found at the following link: https://www.baotic-yachting.com/en/sales/new-boats/de-antonio-yachts.
If you are interested in a De Antonio Yachts, please contact us. We are happy to go through the wide range of products with you and support you in your decision-making and help you with any questions that may arise.
Feel free to contact us by phone or email!
Frankfurt (Headquarters)
Andréstraße 2, 63067 Offenbach/Main, Germany
Tel: 0049 (0) 69 / 829 78 80
Fax: 0049 (0) 69 / 829 78 81 1
E-mail: info@baotic-yachting.de
View all