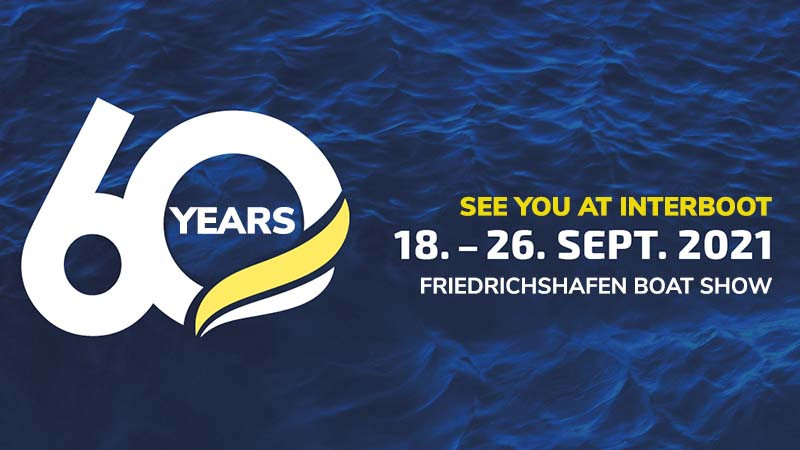 INTERBOOT is celebrating a very special birthday this year: with even more exhibition space, a larger number of exhibitors and an increase in boats compared to last year's Special Edition, it is heading towards its 60th edition. You can find security measures on the subject of COVID-19 under the following link:https://www.interboot.de/besucher/schutz-hygienekonzept
Our sales team will be present for you the entire week at the Interboot and is pleased to be able to present you the first De Antonio Yachts D28 Cruiser in Germany.

Its refined water lines and hidden outboard engines provide excellent navigation features that, with the combination of sports lines and numerous design details, give a unique style and great personality.
Visit us at our stand (B2-206) and see the new D28 Cruiser.
Ms. Antonela Barnjak will be happy to provide you with further information, to make an appointment or to provide general information.
M: 0049 (0) 160 - 92927414
E: info@baotic-yachting.de
News
Since 1977, the Cannes Yachting Festival takes place every September in elegant, luxurious surroundings in the sparkling bay of Cannes.
Our sales team will be present the whole week in Cannes and is looking forward to presenting you all the novelties displayed in Cannes. 
Baotić Yachting is pleased to invite you to the ABSOLUTE WEEKEND 2022
which will take place in Marina Baotić in Seget Donji/Croatia. We are looking forward to presenting you with 2 astonishing Absolute Yachts in our Marina in Croatia. The event will take place on 23th and 24th of April 2022 between 11:00 am and 18:00 pm. The frame of the event is a friendly and relaxing atmosphere accompanied by drinks and catering.
View all