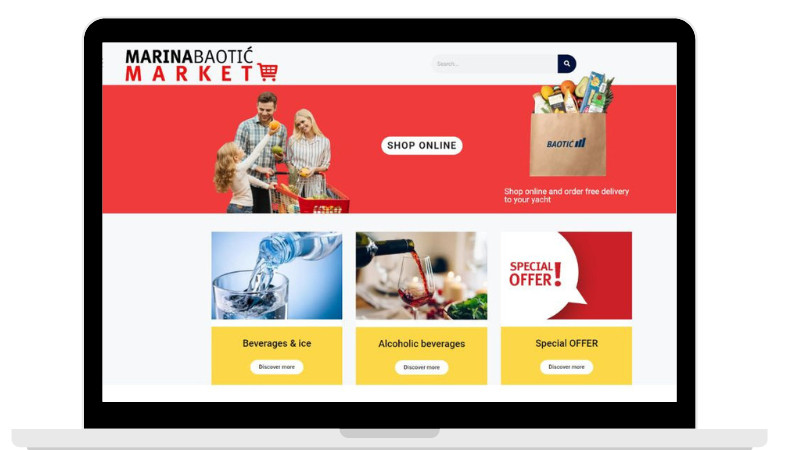 Dear guests, it is our great pleasure to announce that our new webshop is ready for use!
There is no need to physically go to our market, when you can do everything online. From now on, you can choose products, view the latest sales and special offers, and request free delivery to your ship. Payment is made by cash or card on the spot, and the order must be made 3 days in advance.
Make your life easier, avoid crowds in the store, order online and save your precious time.
The webshop is available at the following link – www.market-baotic.com
Thank you in advance for your purchase!
News
From July 1st to August 5th, 2023, you have an unique opportunity to charter this beautiful boat from Wednesday to Wednesday at an exceptional price of only 3,990.00 EUR.
Since 1977, the Cannes Yachting Festival takes place every September in elegant, luxurious surroundings in the sparkling bay of Cannes.
Our sales team will be present the whole week in Cannes and is looking forward to presenting you all the novelties displayed in Cannes. 
View all
Cookie policy
To make this website run properly and to improve your experience, we use cookies. For more detailed information, please check our Cookie Policy.
Choice of cookies on this website
Allow or deny the website to use functional and/or advertising cookies described below: