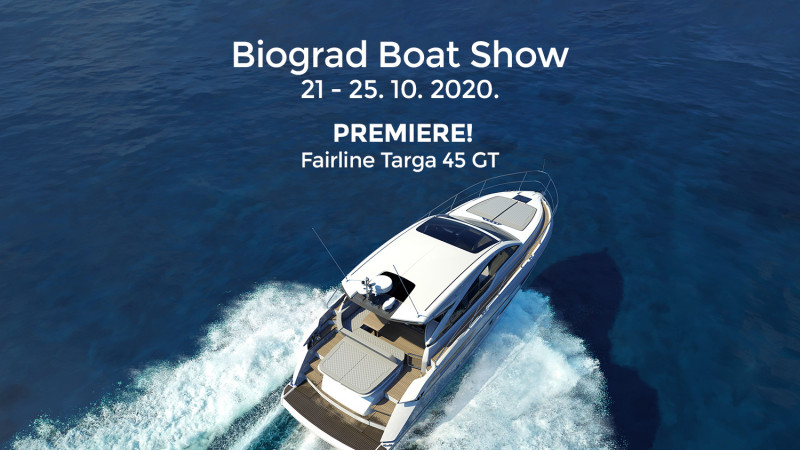 This year, the Biograd Boat Show 2020 will last one day longer, with the opening set for Wednesday, 21st October 2020, while the closing is planned for Sunday, 25th October 2020.
Find more information: https://www.bbs.com.hr/
Boats on display:
Fairline Targa 45 GT
Axopar 37 Sun Top
Williams 325 Turbojet
Williams Minijet 280
3D TENDER
Contact our team for details:
GALEON YACHTS/WILLIAMS TENDER
➡️ Mr. Domeniko Mikas
M: 00385 91 28 000 04
E-mail: sales-biograd@baotic-yachting.com
FAIRLINE YACHTS/AXOPAR
➡️ Mr. Zlatko Stiblik
M:00385 91 28 000 20
E-mail: sales-seget@baotic-yachting.com
3D TENDER
➡️ Mr. Tomislav Baotic
M: 00385 91 2800 046
E-mail: sales-zagreb@baotic-yachting.com
UPCOMING BOAT SHOWS:
23.01. – 31.01.2021 – Düsseldorf boat show / Germany
24.02. – 28.02.2021 – Zagreb boat show / Croatia
04.03. – 07.03.2021 – Tulln boat show / Austria
News
Amongst the current models, Absolute introduced the new 60-feet FLY model and officially welcomed a new range of yachts with the 48 Coupé.
On Thursday, November 19th, the Best of Boats Award 2020 award ceremony took place in Berlin, with the nominated yachts and shipyards.
Initiated in 2014, this is the only award in the motorboating world that aims at identifying the best yachts of the year based on five categories for different use: best for beginners, for family, for fun, for fishing, and for travel.
Precisely in this last category, Absolute Navetta 64—The Absolute Pathfinder—has won the award in the "Best for Travel" category.
View all