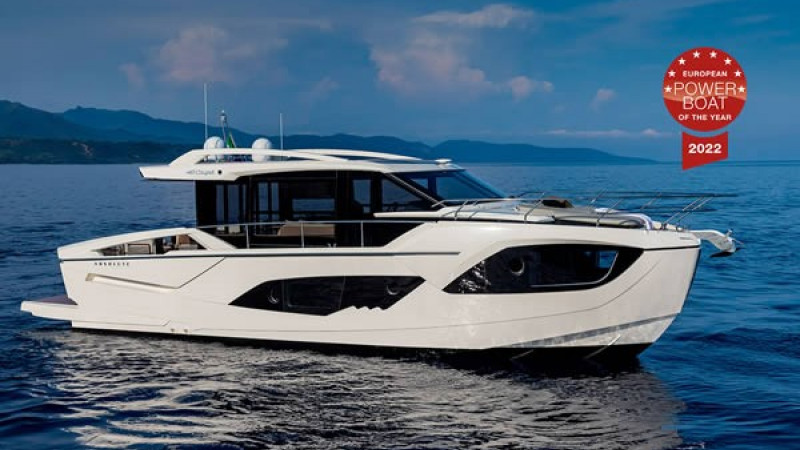 Absolute Yachts is having a brilliant start to the new year, as their 48 Coupé - The Absolute Horizon just won the European Powerboat Award 2022 in the "Up to 20m" category.
The first boat of the shipyard's new Coupé line, the 48-feet yacht stands out for a sporty character combined with comfort on board. Alongside maneuverability and cutting-edge technologies, the boat features ultimate liveability and versatility, panoramic views provided by large windows and a sustainable attitude.
News
Baotić Yachting is pleased to invite you to the ABSOLUTE WEEKEND 2022
which will take place in Marina Baotić in Seget Donji/Croatia. We are looking forward to presenting you with 2 astonishing Absolute Yachts in our Marina in Croatia. The event will take place on 23th and 24th of April 2022 between 11:00 am and 18:00 pm. The frame of the event is a friendly and relaxing atmosphere accompanied by drinks and catering.
We would like to invite you from 22.04. till 24.04.2022. to our TESTIVAL at Lake Constance. The ingenious concept of the room layout offers you more space than almost any other boat of this size. A mix of futuristic design, the highest quality with the best driving characteristics and incomparable space will inspire you! 
View all