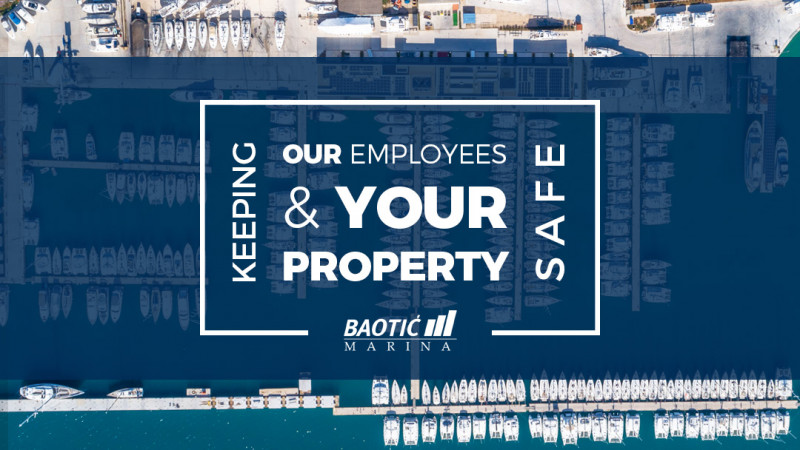 Dear guests and partners, we would like to inform you that Baotić Yachting Team is continuously monitoring the development of COVID-19 in our country and taking the necessary precautions as our number one priority is health and safety of our guests, partners  and team members.
We organized all our activities and routines in accordance with the guidelines of the local health authorities in order to successfully perform the preparatory work for the season within our marina and to ensure quality service for our partners' and customer´s vessels. For more information about your motorboat, sailing boat or catamaran you can contact our office at +385 (0) 21 798 182.
Responsible authorities of the Republic of Croatia have set up rules, guidance and procedures on how to handle visitors' arrivals from abroad with regards to COVID-19. All foreign citizens entering Croatia from  China, Italy, Germany, Korea and Iran will be informed and sent at the border on obligatory lockdown for 14 days, while Croatian citizens coming from those areas are obliged to self-isolation for 14 days.
All foreign citizens entering Croatia from all other countries as per list of Croatian Ministry of Foreign Affairs (http://www.mvep.hr/en/info-servis/press-releases/coronavirus-control-strengthening-measures) are obliged to take self-isolation for 14 days.
We will keep you informed about novelties regarding travel restrictions and all relevant issues. Current information about travel regulations to Croatia you will find under: https://tinyurl.com/COVID-19Cro.
It is only a matter of time until all this will pass, and until then, let us act responsibly.
Your Baotic Yachting Team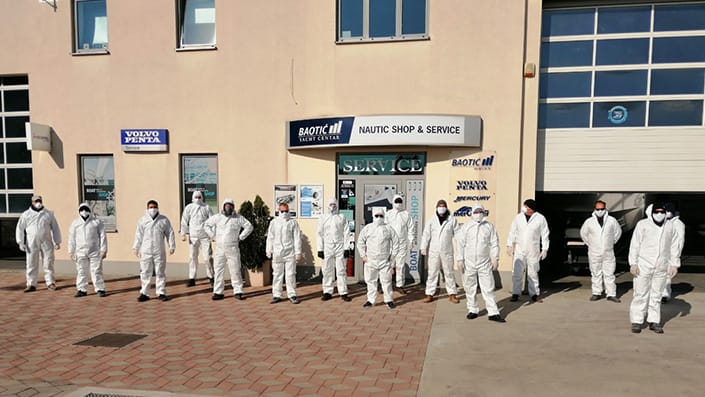 Legal notice: All information has been given to the best of our knowledge and belief. Information given makes no claim to be complete. Errors and changes excepted.
News
Since 1977, the Cannes Yachting Festival takes place every September in elegant, luxurious surroundings in the sparkling bay of Cannes.
Our sales team will be present the whole week in Cannes and is looking forward to presenting you all the novelties displayed in Cannes. 
The Croatian National Tourist Boardhas launched a multilingual portal nautika.evisitor.hr which enables nautical visitors to pay their tourist tax online.
View all