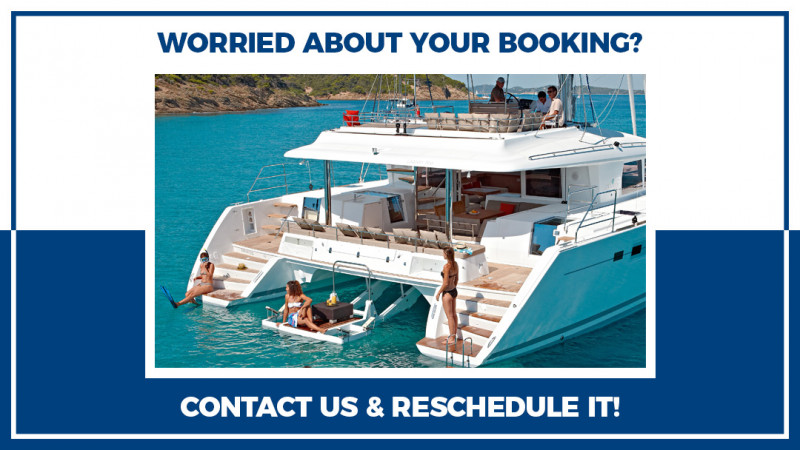 Worried about ongoing travel restrictions and how they might affect your holiday booking? Reschedule it!
Please note that we will first take care of existing bookings for May and June.
We have also prepared special payment conditions for all new bookings.
To initiate a rescheduling or make a new booking, please contact our booking office by phone
+49 (0) 178 331 5317 // +49 (0) 69 82 97 88 0 or via e-mail charter@baotic-yachting.de.
News
We would like to inform you that on 09.05.2020.g. came the decision of enabling Croatian citizens and foreigners to enter the Republic of Croatia for economic and personal reasons into force.
Foreign citizens are required to adhere to general epidemiological measures during their stay in the Republic of Croatia, as follows.
View all